Are you looking for verandah sliding door repairs in Sydney? Adsafe Doors has been dealing with verandah sliding door repairs for over 20 years.
Chances are, if you are living in a unit, then you will have a verandah with a sliding door. By far the most annoying thing is when your verandah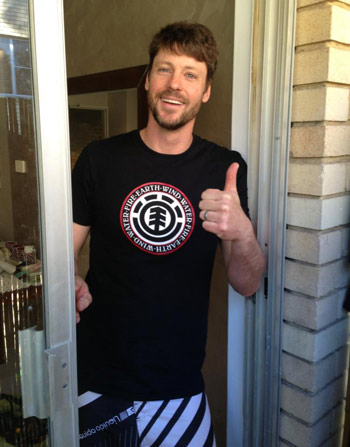 sliding door becomes stuck and you are unable to move it.
The whole idea of the verandah is being able to sit outside and enjoy the morning sun or sunset in the afternoons. Nothing puts a stop to that faster than a broken or stuck sliding door.
Aluminium and glass sliding doors leading out to your verandah
While many people call them verandah sliding doors they are the standard aluminium and glass sliding doors.
Like any door, your verandah sliding door or balcony door requires maintenance and repair every once in a while for them to function smoothly.
But in some cases, the door goes beyond basic maintenance and the internal parts break down.
Repair is significantly cheaper than replacing the whole door. And from an outsider looking in, the job appears simple.
But of course, there are a number of internal components that need to be checked to ensure the safety and security of your door.
Have you ever taken something apart and forgot how the parts went back together? That's what happens to many people when they try to fix their verandah sliding door before giving our team a call.
When you know you need to repair your sliding door
If you are experiencing any of the following issues, then best to reach out to our team and discuss your options:
Your door is hard to open and close
Your door isn't locking properly
You have to jig your door up and down to get it to lock
Your sliding door is no longer sliding properly
Your door is scraping heavily when you move it
Your sliding door continually comes off its tracks
We have seen every type of sliding door repair issue over the last 20 plus years in Sydney and can get your door sliding like new again.
Broken rollers on your verandah sliding door repairs
Most homes have your standard rollers installed in your door. These become brittle over time and can easily get damaged.
Not only that but when you have the door being opened and closed hundreds of times per week over many years, you can see why these internal parts need replacing.
Our first job is to identify your door and inspect the rollers.
Inevitably, these are broken.
One of the first things we'll ask you is the type of door you have.
Click play on the video below to see how to identify your type of door.
You must get your broken rollers replaced before more damage is done
One subtle thing many people do not realise is how their broken rollers are doing damage to their tracks.
The track is the part that allows your door to roll smoothly and with ease.
If your rollers are chipped and broken, they can edge into your track and cause more damage.
Fortunately, one of our processes is to machine the track back and create the smoothest track possible.
This allows you to move your verandah sliding door with ease. Like new again.
Worn out rollers, if not replaced in time, will damage the track and will in turn prematurely damage new rollers. Using worn out rollers on a track that is in good condition flattens, corrugates, and chips the sliding door track.
How do we fix your sliding door track?
When repairing a worn out sliding door track, the runner needs machining before fitting a new cover.
Your track needs to be fixed to avoid further damages on the sliding door.
Click play on the video below to see our process for machining your sliding door track to ensure the best result for your home.
As you can see, we take great care for every sliding door repair we take on.
We are able to service your verandah sliding door anywhere in Sydney. We go from Parramatta to Northern Beaches. Bondi Beach to the Blue Mountains. The Hills district, Chatswood, Penrith, Seven Hills, Eastern Suburbs, Cronulla and anywhere in the Southerland Shire.
When you give our team a call, we'll ask some simple questions to get clear on exactly the issue you are facing.
We'll then tell you right away the issue, the solution and note some available times to get your door sliding like new again.
To understand our process in more detail, watch the video below.
Here we are fixing a client's door from start to finish. You will notice how near impossible the door was to begin with, as it had disintegrated tracks and the rollers. Tracks and rollers are the two biggest issues when it comes to sliding door repairs. We see it all the time.
This particular job was done at West Pennant Hills and if you watch the video to the end you will see how the locks line up perfectly and how easy it is to open and close the door.
Give the
Adsafe Doors
team a call today on
0417 464 743
. We'd love to hear what issues you are having with your verandah sliding door repairs so we can recommend the best solution at the right price.
Feel free to call us for a free quote on 0417 464 743

or